ISSN: 2104-8363
e-ISSN : 2275-7961
ISSN-L : 2104-8363
Periodicity: annual (since July 2015)
The first edition of the OMNI scientific numismatics journal was published in 2009. The aim of OMNI is to enrich numismatics by reinforcing its links with archeology and history. This journal is led by an editorial board and an international scientific committee of which each member represents a field of specialisation. Members come from various countries such as the USA, UK, Spain, France, Belgium, Peru, etc... OMNI is an international journal, with a particular focus on european and iberoamerican studies. 
Through OMNI, archeologists, numismatists and historians can join forces to ensure the cohesion of these disciplines that, until now, have been fragmented.

The OMNI journal is annual and freely downloadable. The subjects covered in OMNI are very varied as the journal publishes numismatics works under the condition that their contents are original and approved by the scientific committee through peer and double-blind reviewing. Omni's objectives also include publishing new research subjects and contributing to scientific debates among specialists.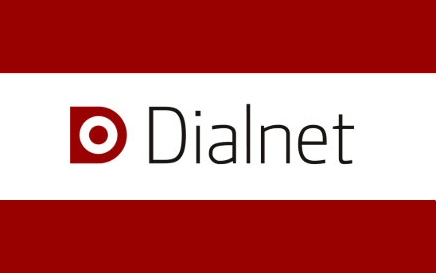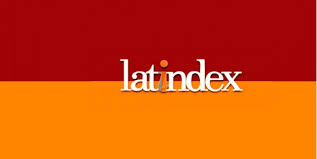 Important dates 

- 31th January 2018 - final date for receipt of articles for publication in OMNI no. 12
- 31th January 2019 - final date for receipt of articles for publication in OMNI no. 13

Contacts 

Cédric Lopez (Director of Publications) : revueOMNI@gmail.com

Carlos Alajarin Cascales (Deputy Director) : editorialesOMNI@gmail.com
See also: 
Conditions of use and reuse of the content of the magazine : Licence Creative Commons



Director/Editorial Manager:
Cédric Lopez, OMNI Numismatics (France)
Deputy Director:
Carlos Alajarín Cascales, OMNI Numismatics (Spain)
Editorial board:
Jaume Boada, Translator (Spain)
Jean-Albert Chevillon, Independent Scientist (France)
Eduardo Dargent Chamot, Universidad de San Martín de Porres (Peru)
Georges Depeyrot, Centre National de la Recherche Scientifique (France)
Jean-Marc Doyen, Centre de Recherche HALMA - UMR 8164 (CNRS, Université Charles-de-Gaulle - Lille 3) (France)
Andrew Fearon, Translator (United Kingdom)
Alejandro Lascano, Independent Scientist (Spain)
Serge Le Gall, Independent Scientist (France)
Claudio Lovallo, Tuttonumismatica.com (Italy)
David Frances Vañó, Independent Scientist (Spain)
Ginés Gomariz Cerezo, OMNI Numismatics (Spain)
Michel Lhermet, Independent Scientist (France)
Jean-Louis Mirmand, Independent Scientist (France)
Manuel Mozo Monroy, Independent Scientist (Spain)
Pere Pau Ripollès, Universidad de Valencia (Spain)
Ramon Rodríguez Perez, Independent Scientist (Spain)
Pablo Rueda Rodríguez-Vila, Independent Scientist (Spain)
Richard Taylor, Independant researcher and Translator (France, Barbados)
Scientific Committee:
Alberto Aguilera Hernández, Universidad de Zaragoza
Luis Amela Valverde, Universidad de Barcelona (Spain)
Alicia Arévalo González, Universidad de Cádiz (Spain)
Almudena Ariza Armada, New York University (USA/Madrid Center)
Ermanno A. Arslan, Università Popolare di Milano (Italy)
Gilles Bransbourg, Universidad de New-York (USA)
Pedro Cano, Universidad de Sevilla (Spain)
Alberto Canto García, Universidad Autónoma de Madrid (Spain)
Francisco Cebreiro Ares, Universidade de Santiago de Compostela (Spain)
Maria Clua i Mercadal, Gabinet Numismàtic de Catalunya (Spain)
María Cruces Blázquez Cerrato, Universidad de Salamanca (Spain)
Eduardo Dargent Chamot, Universidad de San Martín de Porres (Peru)
Georges Depeyrot, Centre National de la Recherche Scientifique (France)
Jean-Marc Doyen, Centre de Recherche HALMA - UMR 8164 (CNRS, Université Charles-de-Gaulle - Lille 3) (France)
Almudena Domínguez Arranz, Universidad de Zaragoza (Spain)
Albert Estrada-Rius, Conservador Gabinet Numismàtic de Catalunya (Spain)
Enrique Gozalbes Cravioto, Universidad de Castilla La Mancha (Spain)
Tomás Hurtado Mullor, Universidad de Valencia (Spain) 
Jacques Labrot, Centre National de Recherche sur les Jetons et les Méreaux du Moyen Age (France)
Fernando López, University of Oxford (United Kingdom)
Bartolomé Mora, Universidad de Malaga (Spain)
Elena Moreno Pulido, Universidad de Cádiz (Spain)
Eugen Nicolae, directeur du Cabinet des médailles de Bucarest (Romania)
María Paz García-Bellido García De Diego, Consejo Superior de Investigaciones Científicas (Spain)
Sandra Péré-Noguès, Université de Toulouse II (France)
Ruth Pliego, Universidad de Sevilla (Spain)
Romain Ravignot, Université Paris-Sorbonne (France)
Felix Retamero, Universidad Autónoma de Barcelona (Spain)
Manuel Retuerce Velasco, Universidad Complutense de Madrid (Spain)
Pere Pau Ripollès, Universidad de Valencia (Spain)
Isabel Rodriguez Casanova, Independent Researcher(Spain)
Ildefonso Ruiz López, Universidad de Granada (Spain)
Damián Salgado, Independent Scientist (Argentina)
Luc Severs, Independent Scientist (Belgium)
Darío Sánchez Vendramini, Universidad Nacional de la Rioja (Argentina)
Fanny Steyaert, Independent Scientist (Belgium)
Javier de Santiago Fernández, Universidad Complutense de Madrid (Spain)
Ludovic Trommenschlager, École Pratique des Hautes Etudes (France)
David G. Wigg-Wolf, German Archaeological Institute, Römisch-Germanische Kommission, Frankfurt (Germany)
No 13 (2019): OMNI, Journal of Numismatics